Podcast: Play in new window | Download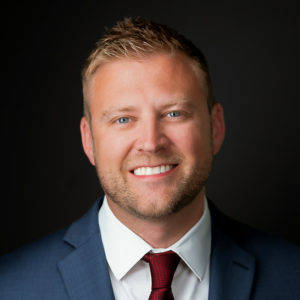 When I talk to dentists, a lot of the conversation is about how to get everyone rowing in the same direction. In this episode, my good friend Dr. Paul Etchison joins me to share his insight and years of expertise on leadership and implementing systems that create a unified and purposeful practice.
Listen in as Dr. Etchison talks about why wanting to be the best is not enough and why it's important to focus on a bigger, more meaningful picture. He shares how he maintains order and good communication as the business grows, what he does to attract the best team members, and how that, in turn, creates an office culture that allows the practice to succeed.
Tune in and find more Legendary Leaders
Key Quotes:
"We've grown a lot faster, and when we started taking it exponentially higher was when I dropped down to three days of clinical."
"Over eight years—not a single person has left."
"We want to win. Everyone is working together, and everyone just kind of has that mentality that 'let's get better at this.' I think the results speak for themselves."
"We're not just being the best in town; we're changing how the public thinks about dentistry so that we can help more people."
"I'm leading by example by taking good care of patients."
"We have to look at the macro implications of what we do all day. That's what is inspirational to the team: knowing that even the little stuff makes a big difference. You have to communicate that as the leader."
"We talk about what we need to improve so much that we forget about what we're doing well."
"Learn from people that are doing it well. Always be learning."
Featured on the Show: