Podcast: Play in new window | Download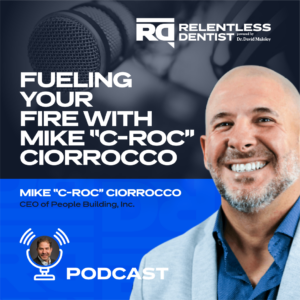 Through dealing with his parents' complicated relationship, Mike "C-Roc" Ciorrocco learned an important life lesson: If you believe in something, stick to your guns. With that in the back of his mind, he knew he wanted to make something of himself and prove to others what he was made of. Today he joins the show to discuss how he is inspiring others through his business to see the greatness inside of themselves and use their past life events to fuel their fire.
Listen in as Mike shares the importance of surrounding yourself with people who support you in your vision and do not hold you back. You will learn why doing a self-audit every once in a while is crucial, why he likes to keep things simple, and his key components to creating a powerful culture.
Key Quotes:
"If you believe in something, stick to your guns."
"I'm not a comeback coach. I am an indestructible, unstoppable coach."
"You have to be clear with your intentions and goals."
"Make sure that you give a clear and big vision of your goals for your team so they understand where you are going as a team."
"If you're not willing to get better, then you're going to have to go somewhere else."
"Getting clear on what you want in life and making life happen rather than just happening to you, waking up in the morning and just going through the routine… I'm not okay with that, and I don't like seeing people go through that."
Featured on the Show: