Podcast: Play in new window | Download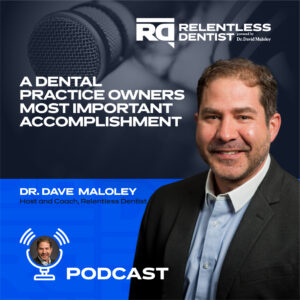 How do you cultivate an environment of collective confidence that will help your practice thrive? Do you create a culture of mutual respect and empowerment? Not only will the practice be able to better serve its patients, but it can also create a sense of togetherness that will help to build collective confidence. Listen in and learn how to encourage confidence, trust, and collaboration among your team.
Dental practice owners:
Are you feeling more dental team division and drama?
If you want to create a true sense of Us-ness…

If you want to balance being exceptional with staying connected to your team…

If you want to help your team buy-in to your practice goals so they can develop collective confidence…
Tune in now!
Listen in and find solutions to common practice issues at  Prescriptions for Your Practice.
Check out our New Case Study, "Discover How To Recession-Proof Your Dental Practice In The Next 60 Days So That You Increase Profits & Avoid Losing Key Team Members" now at: http://thenorecessiondentist.com/casestudy.
Key Quotes:
"A leader's most important accomplishment is to build a team and create a true sense of us."

"Most books you read on leadership talk about the leader, but they don't talk about the followers."

"You, dental practice owners, should be ahead of the group that makes you the leader, but you shouldn't be so far ahead that you are on your own."

"Great teams want a leader to be similar to them and in a way like them, but they also desire their leaders to be exceptional."

"There are certain things that you should never tire of explaining and that is what you stand for, your mission, your vision, your values, and what it means to be a team member at your practice."

"Keep selling the vision. Keep building on values and anchoring your people to your values."

"Continue to build that collective confidence so that you feel powerful, your team feels powerful and empowered, and special."
Featured on the Show:
I appreciate your feedback. Let me know what you learned and loved here:

[email protected]

.