Podcast: Play in new window | Download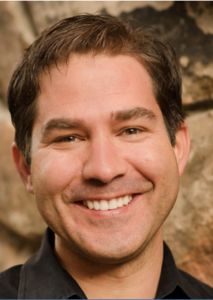 Today's episode is all about the power of influence and living in a way that inspires others to do their best work. Leadership is all about figuring out who we have to become for our teams, and it's up to us to ask ourselves if we're really walking the talk—or if we're all talk.
Inspired by his father's recent 80th birthday party (where celebrating the way his father has lived his life drove home the fact that making an impact is all about integrity and honoring your word) Dr. Dave discusses why we all need to think about how we're showing up in our practices. Listen in to hear what he says makes a great leader and his advice for all dentists to level up their lives, as well as their practices.
Key Quotes:
"Leadership is influence; nothing more, nothing less."
"If you want hard workers, be the hardest worker in the room. If you want integrity, you have to honor your word and do what you say."
"If you walk a straight line, if you practice what you preach if you develop a mission and core values that are very clear and you embody those values, it may take some work, but you're bound to have a team that supports you in that mission, that vision, and those values."
"As dentists, we often get wrapped around, how do we do this? What's the strategy? What's the recipe? Because that's how we're taught dentistry. … But leadership and running a practice and having an epic life is much different from that."
"I think it's important that, first, we know exactly what we want; that's the clarity piece of high performance. Then, it's important to know why we want it."
"Goals are important, but the who—who do you have to become?—is probably the most important strategy to leveling up your life and leveling up your practice."
"Think about what you want from your practice. Get that clarity. But realize who you have to become, what sort of leader and influencer you need to be, and start walking that."
Featured on the Show: