Podcast: Play in new window | Download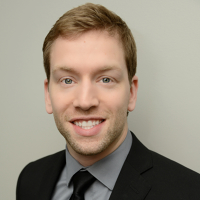 Trying new things always has some risk involved but today's guest, Dr. Baron Grutter, has pushed the limits and found that taking chances pays off more often than not. Listen in to get some great information and motivation from Baron as he explains how he got to where he is and discusses how he navigated his dentistry career and came out as a leader, teacher, and innovator in the field.
Baron talks in detail about the effect digital dentistry has had on his practice and how he has integrated cutting edge technology into his business. He also talks about mindset and the importance of delegating tasks and keeping a great team around you. The effect on clients and the money saved by his innovative practice is also discussed and analyzed. Baron elaborates on some incredible orthodontic software that could quite possibly be a game-changer in many practices.
Key Quotes:
"Don't be afraid to try something because worse thing that'd happen – you'd go back to what you were doing."
"Maybe I'm digitally claustrophobic or whatever- I want to be able to interact with other people."
"If I know an answer I'd love to share it."
"I want things to not look so complicated- because it is so intimidating for most people."
"All you do is bring in the model, move the teeth where you want to, press go, and it sets all the movements for you."
"I can do a 10 aligner case (10 upper and 10 lower) and it's under $100 for me."
"If you can save $1500 on your lab bill, you could literally hire a whole assistant, do two cases a month, and she/he would have 4 hours of work that entire month and the salary would be completely covered."
Featured on the Show: