Podcast: Play in new window | Download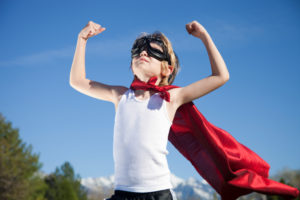 Hello everyone, and welcome back to The Relentless Dentist! We're excited to have you as we enter into this new era, with Karah now helming her independent show – The Leading Dentist – and me (Dave!) staying put here. We thought this would be the best way for us to continue delivering targeted, valuable content to you, our community.
Today's episode is a fitting topic as we head in this new direction. You'll hear my speech from last year's Voices in Dentistry Summit in Nashville, Tennessee, titled "The Confidence Quest". In this speech, I talk about my own lack of confidence in dental school and afterward, especially after life threw Karah and I some serious curveballs.
I also share some of the key books, quotes, and thinkers that helped me change my mindset around confidence and leadership. I cover the three hallmarks of confidence, the eulogy exercise that can save you from regret, and five steps to boost your confidence.
Key Quotes:
The thing that has always driven me crazy about dentistry is we always see everyone's best stuff.
The more I learn about the psychology of success, the more I believe that 75%, more, of the and struggles in your practice, are caused by the way you're thinking.
This is the problem that I struggle with in dentistry, because I always see everyone's best work: I hear about their production and not their collections or their overhead; I see their cars and their fancy houses, but I don't know how they feel when they go to work.
It's super important that we define what our success looks like and head in that direction
When you feel that resistance, lean into it; it's "the obstacle is the way," and when you see the obstacle, run toward it.
It's important that you realize that you're worthy of your epic life.
Building your confidence is an insurance policy
Struggling with confidence is the limiting factor in your favorite rockstar, your favorite author, the dentists you look up to.
Featured on the Show:
---