Podcast: Play in new window | Download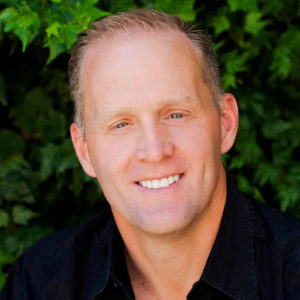 I met Dr. Jason Campbell at the Voices of Dentistry Summit in Nashville, TN. He has a fascinating story and is engaged in groundbreaking work with patients at his clinic, Cosmetic and Family Dentistry, in Prescott, AZ. From an early age, Jason's always wanted to be a dentist. Since genetic problems with teeth plagued him from the beginning, he brings a sense of passion to working with patients who present unique challenges.
Jason is a general dentist, but he's also engaged in complex surgeries and reconstructive dentistry. It wasn't until he was 14 years old that he was able to get the reconstructive surgery he needed. This allows Jason to relate to patients with challenging cases that other dentists can't or won't touch.
Jason is an expert in biomechanical problems and can often bring people relief with minor treatments. He trains doctors to identify underlying causes that often generate a host of symptoms that can lead to an improper diagnosis. He specializes in helping dental refugees who haven't found success in resolving tooth-related illnesses. In this episode of Relentless Dentist, we'll talk about how Jason is leading the pack in transforming the practice of dentistry. He's helping patients who feel like there are no hope and training other dentists to follow in his footsteps.
Key Quotes:
I feel like there's this third thing in dentistry that we're missing – interventional care.
Dentistry is an act of charity. Charity brings good things into your life.
You hear of interventional medicine, but you don't hear that term a lot in dentistry.
In dentistry, there really are only three things that we contend with. If we can help people avoid these three elements, we can stop 99% of dental problems.
Inflammation systematically increases your risk for type II diabetes. It increases your risk for pancreatic cancer.
When you have these three issues: biomechanical problems, acidity problems, and inflammation – that's what really causing tooth issues.
You have to start peeling back the symptoms to get the cause to determine what's the best course of treatment for the person.
There's life beyond dentistry.
Register now for upcoming API Biofunctional Disorder and Surgical/Implant Courses: www.AdvancedProstheticsInstitute.com
Special Offers for Relentless Dentist listeners:
Save $150 on first course registration with coupon code TRD150
Save 10% on both course registrations with coupon code API10for2