Podcast: Play in new window | Download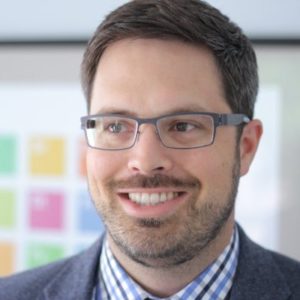 Today's episode is going to be a little different; instead of hosting an interview, I'm going to share an interview I recently did with Reese Harper from the Dentist Money™ podcast. The conversation we had really highlighted the message I want to spread about how to achieve high-performance days in our practices and what it takes to create the lifestyle you've always dreamed of.
Listen in to hear my discussion with Reese about the habits that have helped me stay focused on my goals, make time for gratitude, and achieve my own epic life.
Key Quotes:
"I think most people are really shortsighted because they want to get through the week, the day, the quarter, whatever it may be, and those building blocks may or may not build the superstructure they want for a life."
"It is clear to me that the achievement mindset really gets in the way of fulfillment because we're always chasing that next goal, and it's something that I really have to work at."
"High achieving dentists want to be like the hall of fame quarterback of their business, but they're not taking care of themselves like a hall of fame quarterback."
"The demands that dentists I know put on themselves are extreme because they're usually hardworking and kind-hearted, and so they want to be everything to their team and to their patients and to their families, and if you're not devoting that time for self-care, that's where we get into all those spirals that we hear about—substance abuse, suicide and things like that."
"One of the things where I see dentists taken a lot is marketing…We're being oversold on marketing, so that really concerns me about dentists outsourcing too much of that and not really understanding where the ROI lives."
"When I was seven years old, I couldn't have dreamt this life, and I want [my son] to not have those mental barriers."
"Deceiving yourself that the status quo is going to serve you is delusional, and so my challenge to listeners is when you come to that fork in the road, to choose courage over comfort."
Featured on the Show: