Podcast: Play in new window | Download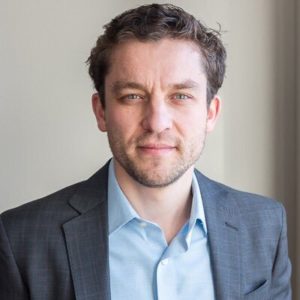 Tiger Safarov is a firm believer in the American Dream. After coming to the United States when he was twenty years old—with the plan to earn enough money to buy a BMW and move back to his home country of Russia—Tiger was thrilled to learn that starting his own business in the U.S. was as easy as filing the paperwork and opening a bank account. Knowing firsthand how difficult it was to start a business in Russia, he jumped at the chance to start a company here.
Now the founder of Zen Supplies, an inventory management platform for dental supplies, Tiger has realized his own American Dream. In this episode, he shares his entrepreneurial journey, as well as why he sees being an immigrant as a huge advantage.
Key Quotes:
"People talk about the American Dream—it's truly alive because you can still start a business with a bank account … you can start a business without having a business."
"I said, 'What if I start my own company?' and the professor said, 'Don't even think about it, it's the dumbest idea I've ever heard.' In two days, I had my own company."
"School was not easy for me, and I wanted to prove that I'm good at something."
"A key take-home for listeners is that sometimes things won't be as opportunistic—the economy, local markets, staffing issues, patient issues—and being a little scrappy, being willing to do what other people aren't willing to do is the upper hand."
"There are two types of entrepreneurs: there are ones that are trying to pull out of their rear end an idea and do something about it, and there are other entrepreneurs that are trying to scratch their own itch—and I believe in the second one."
Featured on the Show: