Podcast: Play in new window | Download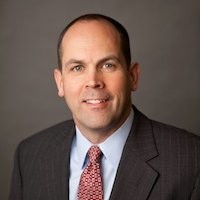 Dr. Russell Kirk is an old friend I met through podcasting, and someone I admire because of his views on leadership and how he carries out his life in such an impactful way. Dentistry needs more courageous leaders who are able to handle uncomfortable truths and face difficult things, and today we will talk about what it means to be a courageous leader and lessons learned from our mistakes.
Listen in as we discuss where leadership goes wrong, as well as how to be better leaders and practice owners through embracing and learning from the uncomfortable moments. You'll hear wisdom learned on the Jiu-Jitsu mats that is applicable to our practices, why it's important to leave behind that risk-aversion we picked up in training, and more.
Tune in and meet more Legendary Leaders
Key Quotes:
"If I have presented a problem, I want to know about it and take care of it, rather than hear about it later."
"You've got to get out of the comfortable. You've got to get into places where you're fearful or feeling awkward, and that's where growth happens."
"We become risk-averse because of our training and that kind of cripples our growth."
"What opportunity does that moment provide for you to grow?"
"What podcasting has done for me personally is providing an opportunity for me to practice by myself but not alone."
Featured on the Show: