Podcast: Play in new window | Download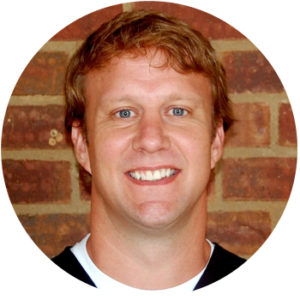 Fellow Relentless Dentists, this week I'm proud to bring you an interview with accomplished young dentist Dr. Josh Wren. Dr. Wren owns a practice in Mississippi, where he specializes in treating pediatric patients in a compassionate and efficient manner. He also publishes courses online about pediatric dentistry so fellow dentists can benefit from his wealth of knowledge.
Josh and I talk about his educational journey and how a great dental experience at age seven made him want to be a dentist. Josh also shares some technical tips about why stainless steel crowns should be a staple in your toolbox, and how to handle the parents of your young patients.
We then discuss how to know whether you should keep a patient in-house or refer them out. Josh also talks about struggling practices around the country, and how you can immediately increase your patient volume. Josh also offers an awesome discount for his upcoming live course in Chicago, "Pediatric Dental Pearls for the General Dentist," taking place on May 19th & 20th this year – see details below!
Key Quotes:
I don't like the term behavior modification or management – I prefer the term behavior guidance.
That's my drive – for general dentists to have the knowledge that I as a board-certified pediatric dentist have.
An expert in anything was once just a beginner.
If you're out there and don't have a stainless steel crown kit but you have pediatric patients, do yourself a favor and get one. It's the most predictable, efficient procedure we can do in dentistry.
If you can get the child to trust you, and not hurt them, and finish all of the treatment in two appointments or less, keep them in-house as a general dentist.
I'm a big believer in a 20-30 minute appointment, max, for a child under eight.
I hear dentists are struggling these days with insurance-based practices, whether to go in-network because they're struggling with patient base and volume – and one way to immediately increase that is to become more of a family dentist.
We've gotta start focusing on the good and stop focusing on one failure out of fifty.
Featured on the Show:
---