Podcast: Play in new window | Download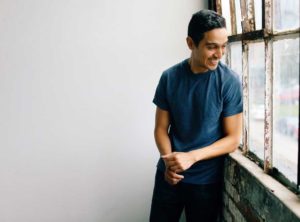 In these uncertain times, it's important to know how to get back into the community and build trust after people have been living in fear for months now. Michael Arias, a.k.a. The Dental Marketer, joins me on the show today to break down how to get moving, market, and build trust in a fearful world.
Listen in as Michael shares how to use techniques like ground marketing to build relationships and take action in your community so you can grow your business in a sustainable way. He has a lot of insight on how to become a trusted advisor/business that people know they can come to in a tumultuous time like this, and his advice will give you the fuel to get started working on and tweaking your marketing right now.
Be inspired, tune in to more Magnificent Marketing Podcast Episodes
Key Quotes:
"That's the secret: Don't stop moving forward, no matter what hand you're dealt."
"Hope doesn't really pay the bills. It's more about actionable steps."
"Showing you care is the number one way to market."
"We went from a rocking bull market to maybe one of the toughest economies we will ever see in our lifetime, so part of this is being scrappy, being resourceful."
"You don't have to spend any money or overthink. You just gotta go in there and execute."
"You'd be surprised how many people are looking for you just as much as you're looking for them."
Featured on the Show: