Podcast: Play in new window | Download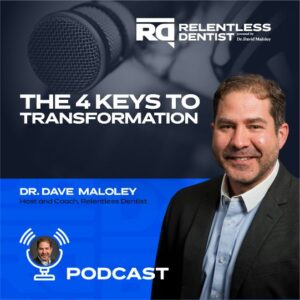 "If come from inside you, always right one." Mister Miyagi
At what level are you in your transformational leadership journey?
Idealized influence
Individualized consideration
Inspirational motivation
Intellectual stimulation
Transformational leadership is a process and a complex one at that. It involves not just you but is composed of interconnected cogs that dynamically work in synchrony and harmony. Your role, as the leader, is to keep it well oiled to run smoothly and accomplish its objectives.
In this episode, I will talk about the process of transitioning from transactional leader to transformational leader, why it gives you a competitive advantage in the new economy, and how to build a framework with a powerful mission, vision, and values that will be your organization's stronghold.
Tune in and find solutions to common practice issues at  Prescriptions for Your Practice.
Key Quotes:
"I'm really a testament to how important your tribe is. Who's there to support when you're going through difficult times, who's there to challenge you when times were really good.
"There's a time and a place for transactional leadership even if you're a transformational leader."
"All doctors that I talk to want to be transformational leaders. They just don't know how."
"Transformational leaders look at their followers and trying to get them to be leaders. They're not trying to create more followers but more leaders."
"You look at teach team members as superheroes and tap into each of their superpowers."
"You need a framework of a strong mission, a strong vision, a strong values, to refer to again and again, and again, and you perpetually selling that vision."
"Everyone needs to be always growing. Because if they plateau, the business will plateau."
Featured on the Show:
I appreciate your feedback. Let me know what you learned and loved here:

[email protected]