Podcast: Play in new window | Download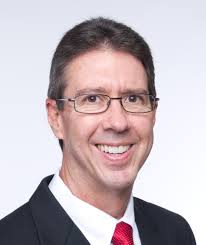 Early on in the COVID crisis, I jumped on a call with Dr. David Phelps of the Dentist Freedom Blueprint Podcast and we discussed the challenges and opportunities we are seeing during this time. If you haven't gotten the chance to hear this discussion over on his podcast, be sure to listen in. We will be sharing some paths and solutions that could help us overcome the challenges we'll be dealing with for quite some time.
Listen in to hear great ideas on what you can do now in order to mentally, spiritually, and physically be ready for whatever comes your way. Working on your mind, body, and spirit are key to getting through difficult times, so I will share my double-down strategy that helps me refill myself and achieve higher performance. We also discuss prioritizing the most important things to work on during this crisis and how to make sure we're ready and prepared to dive back into work when the time comes.
Tune in to more MAverick Mind Shifts Episode
Key Quotes:
"The better option is to look at our lives in different realms or spheres."
"We fall into this fight, flight, or freeze mode. That's normal, but if you could connect with someone who has emotional distance on the matter, then they can help you a lot."
"From the outside looking in, it looks like really poor judgment in some cases but once you unpack the rationale, it makes so much sense. It's just that they're so bogged down, in the weeds and getting pushback from this person and that person."
"It's important to stay on path, not just go into the fetal position and say, "wake me up when it's over." Accept that this is a new reality and it may forever change the way we do business."
"How can we be more so that we can serve at higher levels?"
"That scrappiness and rolling up your sleeves saying, "I'm going to make things happen and I'm going to come out of this better," is the mindset I think a lot of dentists need to reframe with in order to make sure there's true progress here."
"Journal all the things that bring you power and bring you certainty and really fill you up."
"We have this space, this time, and it's an opportunity for clarity."
Featured on the Show: