Podcast: Play in new window | Download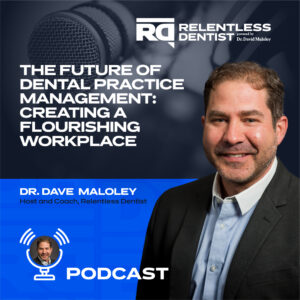 Dental practice owners, we have all encountered the struggles and doubts caused by the pandemic. With no guaranteed return to pre-pandemic conditions, it is essential that we modify and develop new ways of managing our practices.
Let us explore PERMA and Flourishing that may transform your dental practice and keep you ahead of the competition. PERMA model concentrates on five essential elements that lead to a person's well-being. 
In this episode, I discuss why the way we work is such a train wreck.
So if you want to understand the PERMA method to higher productivity…

If you want to feel less tired and worried about your dental practice…

If you know why your employees need a best friend at work so that you can put an end to team turnover…
Tune in now!
By implementing these elements into your practice, you can craft a positive workplace, enhance the patient experience, increase employee engagement, and develop resilience during tough times.
Listen in and find solutions to common practice issues at  Prescriptions for Your Practice.
Join The Leading Dentist Collective – the free collaborative community for single-location dental practice owners who want to unleash their people, profits, and purpose.
Key Quotes:
"A people-first flourishing practice that aims to bring out the best in the owner, the best in the team, the best in patients, and the best in the community can win in this new economy."

"If the team is not feeling great, it's going to permeate into the patient experience."

"When you hire somebody, their number one job is to be a supportive teammate."

"The biggest problem in the workplace is meaningless work. People are no longer willing to trade their time for your dollars."

"Anchor your team's work to meaning."
Featured on the Show: