Podcast: Play in new window | Download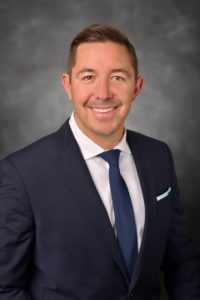 After eight years of accounting, Nate Rivera decided he needed to find something that really drove him and allowed him to interact with people the way he wanted to. Now, years later, Nate is on his way to his doctorate in dentistry. He joins the show today to discuss his transition into dentistry and why the idea of being a father pushed him to take the initial steps.
Listen in as Nate shares his advice on staying positive throughout the hardships of going through dental school, especially during uncertain times such as these. You will learn the high-performance habits that he has established in his life, including his morning routine. If you have been considering transitioning into dentistry as a second career, this is the episode for you.
Tune in to more Hints for Happiness Podcast Episodes
Key Quotes:
"For me, the biggest thing was setting up a really solid, non-negotiable morning routine."
"I knew going into dentistry that sitting down, finding that clarity, establishing a vision for myself was something that was really important for me as far as success goes."
"Good is the enemy of great."
"What was most important to me was basically building a family, being there for my family all the time, and having them number one."
"If you think that you are just going to wake up and let it happen, succeed, and do really well—it can be tough, especially if you have a family."
"Setting myself up for success meant making money."
Featured on the Show: