Podcast: Play in new window | Download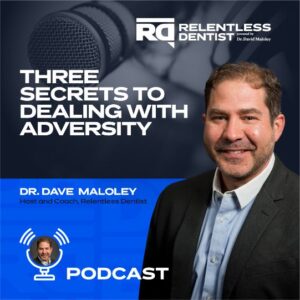 What's your favorite movie of all time?
I can greatly identify with the Rocky series' story of resilience and perseverance, both onscreen and the underlying story on how Sylvester Stallone fought all adversity to have the movie get its screen time. It's been my go-to movie whenever I'm confronted with roadblocks.
All of us went through one of the worst times last year, and it has tested our character and faith. But, it has also been a period of discovery that we're far stronger than we thought we were.
In today's episode, I'll be talking about resilience. The difficulty we face as practice owners have exponentiated to a great degree in these crazy times. I'll share three ways to keep a proactive stance on resiliency in dealing with adversity, rise above the occasion, and get back up better and stronger.
Tune in and find solutions to common practice issues at  Prescriptions for Your Practice.
Key Quotes:
"Make sure that you're setting 90-day goals that bring out the best in you and your team."
"In being resilient, we can see opportunities in these radical shifts. You have to be aware and stay on offense so you can seize them."
"It's better to be proactive and stay in the offense during turbulent times than to be caught off guard."
"Resilient businesses would need resilient cultures, and resilient cultures require resilient leaders."
"Sometimes positive thinking will keep us in denial of what is. We can face the brutal facts; we can look at the reality of what is and still be hopeful."
"In difficult times, we have to stay purpose-driven."
"Adaptability, mental agility is a hallmark of resilience."
"There are always lessons in deep, dark, difficult times; there are always gems to be mined."
"Sometimes in business and life, we have to color outside the lines and do whatever is required."
Featured on the Show: