Podcast: Play in new window | Download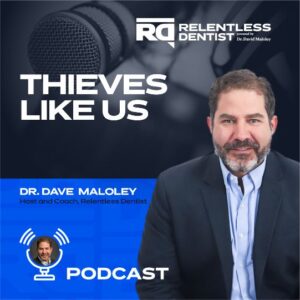 5% of people are hard-wired for integrity, while 5% are hard-wired to lie, cheat, and steal even if it doesn't benefit them. Interestingly, 90% of people will lie, cheat, and steal given three things. Listen in to find out.
We always attribute "stealing" to something tangible, not realizing that there are some abstract constructs that directly affect the practice's finances.
In this episode, I will discuss the three things that make 90% of people subscribe to some degree of misgiving, why assessing character is complex, and what you can do about it. I will also share my insights on how you can differentiate the strong character from the weak and thoroughly assess your potential hire's personality before introducing them into your culture.
Tune in and find solutions to common practice issues at  Prescriptions for Your Practice.
Key Quotes:
"There's nothing more viable in your practice than your character as a leader and the character of your team."
 "Money doesn't have a conscience."
"What really exposes our character is difficult circumstances."
"Strong character comes from the feeling of security and self-worth."
"Weak characters are overcome by the circumstances."
"Think about the character in your hiring. Think about this collective character that is not only additive but creates a synergistic effect for better or worse."
"Make sure that you're not too simple in your interview questions."
"Your home environment and work environment can bring out the best in you or the worst in you."
"We need to have a growth mindset and understand that you can become whoever you want to become."
"We all have things that we put in our backpacks as little kids and carry with us into adulthood that don't serve us, that don't service our practice, that don't serve our patients, that don't serve our team."
Featured on the Show: