Podcast: Play in new window | Download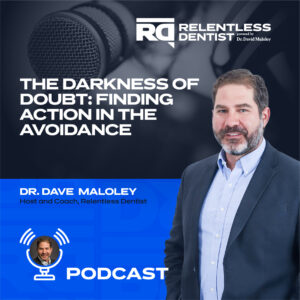 "Our doubts are traitors, and make us lose the good we oft might win, by fearing to attempt." ― William Shakespeare, Measure for Measure
I'll share with you my favorite story on overcoming self-doubt. This story involved my son Bennett when I felt that he was ready and decided to send him down the black run. He was scared, no doubt. But my confidence in him fueled his confidence, and after uttering a few "I can do it" mantras, he took off. We celebrated his victory over some hot chocolate, and he came up with another mantra that I use every time I need to boost my confidence. Listen in to find out.
In today's episode, I'll discuss how you can win the war on self-doubt. I will talk about how fear and hesitation can inhibit your progress, the 5 Cs that undermine your goals consistently, and the creative toolbox for avoiding avoidance so you can maintain professional momentum and build the practice of your dreams.
Tune in and find solutions to common practice issues at  Prescriptions for Your Practice.
Key Quotes:
"We avoid lots of things for lots of reasons, and in all of those reasons, we have embedded self-doubt."
"Self-doubt creates avoidance, and sometimes it sneaks upon us."
"Just like in dentistry, we need a diagnosis before we can create a treatment plan, and we need a treatment plan before we can create a treatment."
"If you grew up around people who avoided, people who were conflict avoiders, people who were worriers, then no doubt you take some of that on."
"Most people have a horror story at some point in time in their life. And what they do with that horror story that makes all the difference in their life."
"Usually, we're trending towards the worst-case scenario that's almost impossible to happen."
"In the Information Age, it's easy to live in this delusion that I'm taking in tons of information; therefore, I must be productive."
Featured on the Show: