Podcast: Play in new window | Download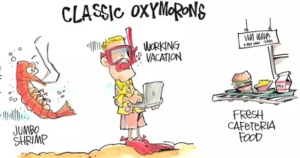 Being on the road a lot, I get the chance to hear a lot of stories and gain a ton of great insight from fellow dentists and practice owners. Today, I'll be catching up the last few months and sharing what I've learned and some important conversations I've been having.
Listen in to hear how the title of the podcast is an intentional oxymoron as I reflect on why that name was chosen and how it still rings true. I will also discuss the importance of sharing our challenges in order to help ourselves and others, as well as my own struggles I've faced. You'll get the full story of where I broke, the challenges I dealt with as it all became too much, and how I pulled through in the end.
Tune in to more Maverick Mind Shifts Podcast Episodes
Key Quotes:
"It all got to the point where I could barely get out of bed in the morning – this is when you really need to connect to a why."
"I thought dentists lacked courage, they lacked tenacity and grit. And I knew if we could just establish more commitment, more clarity, more courage, dentists could start connecting their head to their heart again."
"I didn't label myself the relentless dentist. It was the name of my podcast because I wanted to instill more courage."
"I would make promises to Bennet that I didn't know how I would get through this, but I would find a way."
"The recipe between who you are now and who you want to be is always courage."
"If you're not exhibiting courage, you'll start to become a slave to your practice."
Featured on the Show: