Podcast: Play in new window | Download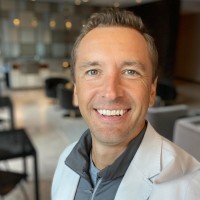 Jayme Amos joins us today to drop some much-needed wisdom bombs about private practice startups and why now might just be the perfect time to seize on a startup opportunity. One of the original dental podcasters, Jayme is a best-selling author, an expert in building practices, and the founder of dentistry's most popular website for opening dental offices.
Listen in as he shares how to know whether you're ready to open a practice, what purpose (and not a paycheck) should be the driving force behind your intention, and how to embrace the identity of CEO to lead a team, build a culture, and cast the vision of the practice. If you're a young associate or have been toying with the idea of starting your own private practice, this episode was made for you.
Tune in to more Prescriptions for Your Practice Podcast Episodes
Key Quotes:
"Running a business can be an endurance game."
"If you show up every day and it's just about a paycheck, and it's not about purpose, you're not going to make it."
"If you have the purpose established, you can instantly be respected as a community leader."
"The first step is super important, and that's defining the vision."
"Let's figure out what would make you happy because I know a lot of people with really low overhead percentages who are really unhappy."
"If the disease is fear, the cure or the antidote is trust."
Featured on the Show: