Podcast: Play in new window | Download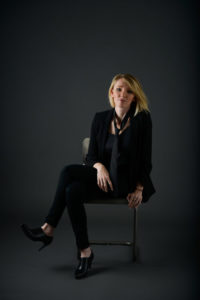 With the world changing so drastically due to the pandemic, many are feeling worried about what the future holds. Dr. Stephanie Zeller from the Dental Outliers Podcast joins me again today to share her insights into how we can develop our nervous system to shift our perspective and welcome in the new normal.
Listen in as we discuss how the nervous system plays into our own personal roadblocks to success and how we can surrender to the flow of uncertainty that lies before us. Stephanie shares some exercises that can ease the mind and move it into a more playful state, as well as how to cultivate awareness of ourselves, our environment, and our upbringing. As we prepare for an industry and a practice that has changed, we have an open door to new forms of prosperity and the opportunity to accelerate change in the direction of our choosing.
Be Inspired and tune in to more Mind Shift Podcast episodes
Key Quotes:
"Life doesn't have to be this grueling thing. There are so many hacks that we can use with the brain, the body, and the mind that makes life really interesting and exciting."
"When we can relax the nervous system, breakthroughs happen so much faster."
"I can't control what has already happened, but I can control the new normal that I start creating now."
"Create little anchors in the day that create a new sense of normal."
"Play is going to help regulate your nervous system."
"At the end of the day, everybody makes their decisions based on their emotions."
"You're only limited by your thinking."
"If you're only trying to get things back to how they were, you're missing out on so much magic."
Featured on the Show: