Podcast: Play in new window | Download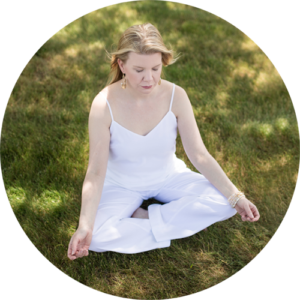 If you're feeling a little stir crazy and uncertain about what the future holds for our industry, you are not alone. Dr. Dawn Kulongowski joins me on the show today to share her expertise in meditation, mindfulness, and managing stress in the best way. We talk about applications from her journey and my own that will hopefully help you in moments of stress and uncertainty.
From week one of shutting down her practice, Dawn walks us through her process of managing her business and mind, as well as how things changed over time. Listen in to learn how to get ahead, advice for dealing with constant change, and the importance of finding value and fulfillment in your life outside of your practice and inside of yourself.
Tune in to more Hints for Happiness Podcast Episodes
Key Quotes:
"We think we have the hands of God, and then we're told they aren't needed."
"A little dose of reality can be a good thing to help us get our life in balance and put our life in perspective."
"It's that fear of the future thing. The biggest issue I'm seeing in everyone is that everyone is afraid."
"We have two choices right now: We can trust that life does have a way of working out, or we can live in fear and have ulcers and heart attacks."
"Happiness and fulfillment are internal things, and we were never taught that."
"We're never going to calm the world; we have to learn to be calm despite whatever is going on in the world."
Featured on the Show: