Podcast: Play in new window | Download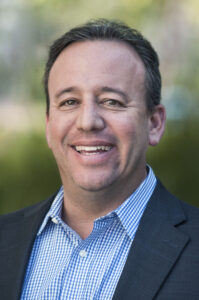 David Meltzer is the co-founder of Sports 1 Marketing, as well as the former CEO of Leigh Steinberg Sports Entertainment Agency. He also wrote a book and made two fortunes as an attorney and a salesman. His life mission is to empower over one billion people to be happy, which has led him on an incredible journey to provide one thing of value in this world and to create a business that is driven by heart and soul.
Listen in to find out the four pillars of truth and how they can change your life. You'll learn what David believes are the key components of true happiness, what most people are focusing on that is only holding them back, and his advice is for dentists facing uncertainty and anyone who is feeling they are just waiting for happiness to arrive.
Tune in to more Mind Shift Podcast Episodes
Key Quotes:
"Those people that can enjoy the consistent, persistent pursuit of their potential, find the light, the love, and the lessons, have a grateful attitude are going to get more out of what they do."
"People have a very hard time distinguishing accountability from liability and responsibility, but once you do, it gives you complete control."
"We can control our heart set. We can control the way we feel, what we think, say, do, and believe."
"Let's learn how to love what you don't love. Let's learn how to enjoy the grit. Let's learn how to enjoy the hustle."
"Happiness is the ups and the downs of growing the business and the lessons that we learned and the people that we meet and the challenges that we have."
"Happiness is the greatest virus ever created. It's shared simply by witnessing it. It strengthens you mentally, physically, emotionally, and even financially."
Featured on the Show: