Podcast: Play in new window | Download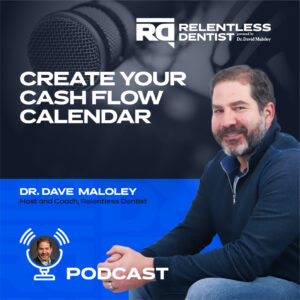 Are you still struggling to manage the daily demands of running your business? I understand how challenging it can be. That's why I want to share my proven strategies for effective time management and goal-setting that have helped me take my practice to the next level.
I believe in work-life integration and nurturing relationships with your team, friends, and family. By creating a personalized plan, you will have time for yourself and those who matter most. Whether you're looking to expand your services, improve your marketing strategy, or assess staff performance, what I'm sharing will help you get there.
In this episode, I discuss why every minute you spend in planning saves ten minutes in execution.
So if you want to win your week with one hour on Sunday;

If you want to get every day started Like a Boss; 

If you want to efficiently end your workdays so that you can enjoy more profits in your dental practice.
Tune in now!
Listen in and find solutions to common practice issues at  Prescriptions for Your Practice.
Join The Leading Dentist Collective – the free collaborative community for single-location dental practice owners who want to unleash their people, profits, and purpose.
Key Quotes:
"Dentists who spend most of their time executing routine tasks of seeing patients on the schedule without considering a bigger picture are more likely to experience burnout." 

"Without a clear strategic plan, dentists themselves will lack direction and purpose, therefore, their teams will lack direction and purpose."

"Creating these time blocks mapped out long in advance on your calendar, so you know when you're going to sit down and what you're going to deliver within that session. That's smart business. "

"Job one is making sure that it's all mapped out, that there's a cadence and a routine."

"Review the day-to-day operations of your practice and ensure that they're efficient, effective, and aligned with the overall strategy of the organization."

"You should map out time for you, time for your family, the kids, practices, whatever else is going on to make sure that this is well integrated.

"
Featured on the Show: