Podcast: Play in new window | Download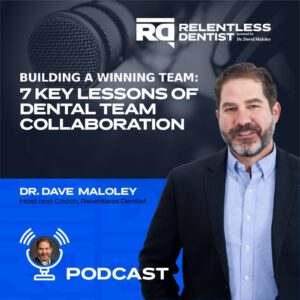 Greetings, dental practice owners! I'm excited to talk to you about an important topic today. We all know that when our team doesn't collaborate, it can lead to decreased productivity, poor patient experience, increased expenses, low morale, high turnover, and difficulty attracting and retaining new staff.
But what if I told you that there's a solution to all these problems? It's called group flow, and it's the peak experience when a group is performing at its top level of ability. I've seen firsthand how it can lead to improved patient experience, increased productivity, higher job satisfaction, and enhanced creativity and innovation. 
In this episode, I discuss the unfair advantages of creating group flow with your dental team.
So if you want to learn ultra-valuable team-building lessons from improv comedians and The Beatles…

If you want to create extreme employee performance improvements…

If you want to unleash innovation and creativity so you can have the best culture of any business in town…
Tune in now!
Join me as we explore the possibilities and take your practice to the next level.
Listen in and find solutions to common practice issues at  Prescriptions for Your Practice.
Join The Leading Dentist Collective – the free collaborative community for single-location dental practice owners who want to unleash their people, profits, and purpose.
Key Quotes:
"If a dentist is able to orchestrate group flow in your practice, it has several benefits, several huge benefits."

"Group flow would be the creme de la creme. It's the peak experience when a group is performing at its top level of ability."

"Nothing will inhibit collaboration and group flow opportunities more than defensiveness. And defensiveness, despite how it sounds, is not about protecting yourself. It's a subconscious attempt to hide fears."

"Having a clear and specific goal is the key ingredient if you want group flow to occur. And so the practice owner and the team have to have a shared vision and a mission."

"No one is more important than the group as a whole."
Featured on the Show: