Podcast: Play in new window | Download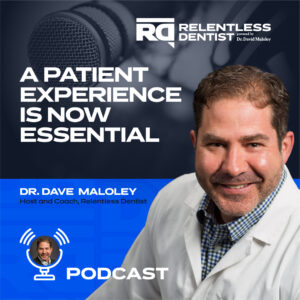 According to the 2018 Gladly customer service expectation survey, 68% of customers are willing to pay more if a company offers them excellent service.
How well do you know your customers? What do they love? What gets them excited? What are the things that they most value? These small details account for an exceptional experience that when patients leave your practice, they can't help but talk about you.
In this episode, I will talk about how you can up the ante in providing remarkable experiences for your patients and the importance of transitioning your team from a sales culture to a marketing culture. Lastly, I'll share a Ritz Carlton ritual that you can immediately implement in your practice and within the culture. I hope this podcast will help you see that doubling down and creating a remarkable experience for your patients is mission-critical in 2022.
Tune in and find solutions to common practice issues at  Prescriptions for Your Practice.
Key Quotes:
"In that high volume posture, the possibility is to start to escape the downward pressures on your fees and increase your profits by creating a marketing culture and remarkable patient experience."

"The bottom line is that a large percentage of practice success stems from how a patient is made to feel, not just how happy they are with your clinical care or the dental outcomes."

"In today's experience economy, patients not only want value but expect exceptional service."

"You need to know yourself as the owner, as a leader. You need to know the team. The team needs to know why they exist, where they're headed and what they stand for."

"If you were gonna play a sustainable game, you have to be a little bit selfish and say, this is the type of patient I like to serve. And this is the type of dentistry that I like to do."

"Sometimes an experienced dental professional is more task-oriented than relationship-oriented."
Featured on the Show: