Podcast: Play in new window | Download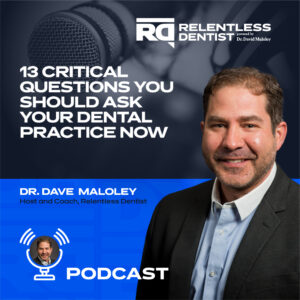 "You never know who's swimming naked until the tide goes out." ― Warren Buffett
As a dental practice owner, you know that the success of your business depends on providing high-quality care to your patients. But to do that, you need to have a well-run operation. Identifying areas that need improvement and making changes will help your business thrive.
Dental Practice Owners: Let's take a closer look at your Drivers, Demands, Disciplines, & Decisions.
If you want to know why it's essential to "romance" your dental practice . . .

If you want to edit your team before culture cancer sets in . . .

If you want to get real about your reputation with patients and the respect of your team so you can ensure growth in a cruddy economy . . .
Tune in now!
Listen in and find solutions to common practice issues at  Prescriptions for Your Practice.
Check out our New Case Study, "Discover How To Recession-Proof Your Dental Practice In The Next 60 Days So That You Increase Profits & Avoid Losing Key Team Members" now at: http://thenorecessiondentist.com/casestudy.
Key Quotes:
"We appreciate, as dental practice owners, that it's a time to be romancing your practice because unless you show it some love and attention, it's not gonna love you back. It's gonna get frustrating. It's gonna get irritating."

"Romance is like to court to give your business the love and attention it needs."

"All business growth is really personal growth, plain and simple."

"You should have a habit of getting your team engaged in helping you as an organization better your best month ever."

"Your job, of course, is to coach the team so they're in a perpetual learning state — that's leadership. Supporting people and helping them grow — that is modern leadership."

"If you don't have the respect of your team, it's gonna be really hard to keep a great reputation with your patients."

"If you have 17 priorities, you have no priorities."

"My goal is for you to do less work and have more money, time, and freedom as your career continues."
Featured on the Show: