Podcast: Play in new window | Download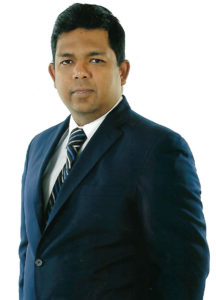 When it comes to marketing, many practices and businesses tend to focus on the wrong things. Naren Arulrajah explains what is going wrong and how to truly focus on the customer, relate to them in a real way and leverage social proof. His advice on handling failure, being an effective leader and gaining the trust of your customers is extremely real and valuable.
Naren discusses how he originally failed his way to success and how his rough start ended up pointing him in the right direction because he was willing to learn from it and make necessary changes. He also shares some great advice on how to establish authority and create real relatable messages that clients connect with. Naren provides many tools to strengthen your impact and lead people in a way that brings out their strengths.
Key Quotes:
"Every good thing that happened to me came out of failures or came out of dead ends."
"I don't believe in managers, I believe in coaches."
"I don't believe in this idea of, "Let's work on your weaknesses" because if I work on your weaknesses, you'll have strong weaknesses. So I believe in this idea of how to bring out the best in you – your strengths."
"The more it was about me, me, me – the less I got what I wanted."
"Marketing – the way you get people to know you and then choose you."
"We are social animals – We do what others do. So when someone else buys a product and writes a review, now we trust that."
"When somebody is being grateful and at that moment you ask them for a favor, they will say yes."
"We don't trust people who say they are perfect."
Featured on the Show: