Podcast: Play in new window | Download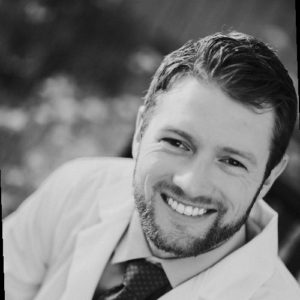 Do you feel like you don't have your future quite figured out yet? Don't sweat it. Being successful doesn't mean you have to know every detail of where you're going. The key is being willing to put in the work and keep moving forward. Just ask today's guest, Dr. Chris Green.
A third-generation dentist and the owner of Green Dental Care, Chris says he's still figuring out his vision, and he has accepted that the road to get there isn't always a direct path. In this episode, he shares what he's learned along his own non-linear dental journey, as well as the importance of knowing that finding your path to success can be a fluid process that you continue to figure out as you go.
Key Quotes:
"A smiling dental team—that's the type of thing that can make up for a lot of flaws."
"When we think about leadership and owning a practice, we think so much about first impressions. But last impressions are super powerful, as well."
"Dentists a lot of times either put not enough focus on their practice or too much focus on their practice."
"That's the beauty of the profession: You can run a practice however you want and create a lifestyle. … It's an exciting time to be a dentist in my mind."
"One of the things that it took me a while to figure out is that if I was the most interesting or the smartest guy in the room, then I wasn't learning or gaining anything."
"Some of these practices just need new energy—they need a young, hungry dentist to get in there and be a little bit better of a leader and be a little bit better of a businessperson, and if you're a lot of that, then the sky's the limit."
"For me, it just hasn't been a linear road to get to the vision—I still don't know if I have my vision totally figured out. It's a fluid process. The more I know, the more I realize I don't know, and as I learn more, I realize that there are many ways I would have done things differently, but you've just gotta keep plowing ahead."
"The simple epiphany I had was that I could always make more money, but I could never make more time."
"Sitting down once a year, or once a quarter, or however often to evaluate your vision, write it down and reverse-engineer how you're going to get there—that will get you in the right mindset as to not expect shortcuts."
Featured on the Show: