Podcast: Play in new window | Download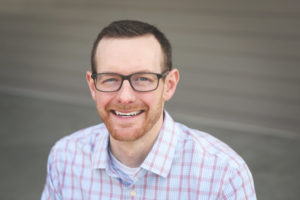 Addison Killeen has built a network of thriving dental practices in a location that is known to be saturated with practices. Tune into this episode to get in on the wisdom and strategy that he used to successfully nurture practices and teams. Addison gives us some perspective when it comes to the importance of building relationships in the dental community and focusing on areas that are your expertise.
He discusses providing procedures that people truly want and staying away from the salesy side of dentistry. Addison also shares how his practice dropped the no-show/ cancellation rate by 2% with one simple and time effective solution. He introduces and discusses his new book and the importance of focusing on the right data to transform your practice.
Key Quotes:
"It was really a cool experience to be able to walk into a practice where nothing else changes, not a whole lot of pressure on me other than – just don't crash the boat."
"The key to our growth is through relationships. We're just available when a selling doctor kinda gets ready to exit."
"All of the coolest things I've learned in the past couple years have all come from dentists and the associates that I hire."
"Dentistry was – you still get to be a surgeon and an artist but yet you can have the life 100%"
"At first, the idea of multiple practice ownership wasn't something that I totally thought was a great idea or main goal but just through doing things it's kinda happened."
"People don't like to feel like they're getting sold stuff."
Featured on the Show: