Podcast: Play in new window | Download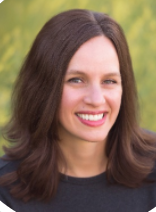 Dr. Karah Maloley, wife of Dr. Dave, joins on the podcast this episode to discuss and reflect the incredible changes in the practice over the past year. They go through the goals that were set for the past year and discuss the outcomes and how they worked out so well. One of the big things discussed was how they managed to go from four-day work week to a three-day work week while still growing and having a record year.
Dr. Dave talks about how taking more time off has improved his leadership skills and in-turn helped make his team and his clients happier. He also talks about the habits he has been working on and his obsession with high performance and sustainable growth and success. They emphasize the importance of accountability and leadership by example and they share ways to breathe life and passion into your practice.
Key Quotes:
"I made the decision we were going to go from four-day work weeks to three-day work weeks."
"It's about impact and intention and knowing what we're there for and being hyper-focused to get results every day."
"Despite the reduction in days and hours, we grew probably more than we have in 6 or 7 years."
"A happy team creates happier patients."
"The extra time that I have, those days where I can work on different projects, have allowed me to I think, be a more focused leader and work a lot more on myself."
"Self-leadership always precedes great team leadership."
"A lot of turning points in my life have come from trying times and tragedies, what if I just engineer it this year?"
"Most dentists are working in their practice, high level dentists are working in their practice and on their practice, the highest level dentists I'm convinced are working on themselves."
Featured on the Show: