Podcast: Play in new window | Download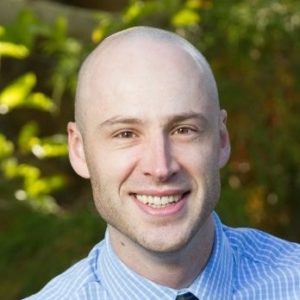 It's no secret that building a successful dental career is hard work. But when that hard work gives you the opportunity to create the career and lifestyle you want, there's no question that it's worth it. Just ask Dr. Josh Cochran.
The owner of Dr. C Family Dentistry, Josh saw his share of hardships as he worked to build his practice from scratch. In this episode, he shares the most important lessons he learned along the way, as well as what he'd do differently if he had it to do over again. Listen in to hear how he overcame the major struggles he faced on his journey to success, his advice for dentists still building their careers, and what makes it all worth it in the end.
Key Quotes:
"As I'm building a business, I've learned how important core values are. … I don't care how attractive an applicant looks, or a vendor to work with; if their values don't meet mine, I'm just not interested."
"Dentistry is like a clay you can mold to fit what you want, your life how you want to live it."
"I went in with private practice doctors who were fantastic doctors—great with their patients, great with staff members, just the nicest people—but they didn't have a model for growth and success, so I was kind of like that appendage attached to the practice, and not actually part of the practice."
"If you can find a corporate gig where your morals aren't feeling compromised, I think that's the quickest path to success right out of school, and you're going to do better financially."
"As long as the practice you're working for is patient-centered and not profit-centered, I think you can be very successful right out of school."
"If you want the results, you have to be comfortable with the labor it takes to get there. … People ask me, 'how do you work a three-day work week.' Well, I started with 28 days a month."
"Really figure out what you want—how you want your life to be, what your focus is—and then you can find the path to get there."
"Customers, they want it all: the low price and the good service. And if you can differentiate yourself from the dental market by providing both of those—and convenience, as well … you're going to be successful."
"You've gotta trust your gut when you're interviewing people and when you're working with people, but you also need to be real clear about what your values are. That way, when someone starts to not follow your vision and your values, you can identify it and talk to them."
"You don't know what you don't know. And so if you connect with other dentists in like an open forum where you can just chat … you're going to see what else is going on out there, and you can get a really good feel for what's available to you and where you want to go."
Featured on the Show: