Podcast: Play in new window | Download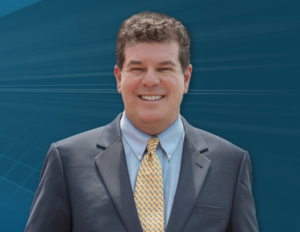 Today's guest, Jordan Goodman, has spent the last 40 years focused on one mission: to help Americans do better with their money. Known as "America's Money Answers Man" and a nationally recognized expert on personal finance, he's had a vast career, spanning newspapers, magazines, books, radio, podcasts, and television. He also offers plenty of resources on his website, www.MoneyAnswers.com.
Thankfully, Jordan has experience with dentists, and he has grown knowledgeable about things that are unique to the profession. In this episode, he offers practical advice, websites, resources, and strategies to help dentists do better with their finances. Listen in to hear his valuable advice and learn what actions you can take today to secure your financial future.
Key Quotes:
"If you have private loans—8, 9, 10%—as well as the federal loans, which may be at better interest rates, combining them all into a 2-3% rate is going to save you some money and hopefully help you get out of debt a little bit quicker."
"Another thing a lot of people are not aware of is you can refinance your student loan debt to typically about 2%."
"Older dentists are finding it harder to find people to sell their practice to because the younger ones coming out of dental school are so indebted that they just don't have the money."
"Dentists may be surprised; they may be able to get financing that in the past, they didn't think was possible."
"Buying a home in the first place—there are all kinds of discounts available that you might not be aware of because you as a dentist are considered an American hero."
"The real question you want to ask your bank (and they don't want to answer it) is, 'How fast do I pay off my principal?'"
"Make your money work for you. A lot of people have money sitting in the bank—in CDs and savings accounts and money market funds—earning zero, and it's going to stay that way as far as the eye can see."
"I'm trying to give things that are in favor of the dentists, not the financial institutions."
Featured on the Show: